Become a Researcher with All of Us
The All of Us Research Program offers a rich longitudinal dataset that can be used to study health and wellbeing across the disability community. Disability research is key to the success of the All of Us Research Program.
Join us in learning more about how this data may benefit your own research.
The Research Hub Includes:
An interactive Data Browser which provides an overview of participant data available, including: Electronic Health Records, Physical Measurements, Genomics, and Survey Respondents.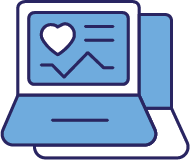 Learn more about the promise of All of Us to advance disability health research
Sign up to learn more about our upcoming Demonstration Webinar.

Join our mailing list to receive updates about the All of Us Research Program.
What other researchers are saying about All of Us:
AAHD is developing a cohort of disability researchers to make use of this growing dataset. Please reach out to Jacob Ditsch at jditsch@aahd.us for more information on how to become involved.